Cieladante. Are you ready for an adventure? Hop on and come join us!
Keep scrolling to discover the story behind these products
Cieladante is committed to bringing you a small piece from each of the corners of the world. We honor the places our products came from, and the people who made them.
Our Philosophy
Each piece of jewelry is so distinct, that no two will ever be exactly the same. That is the benefit of handcrafted. Since each one is made one at a time, you are sure to receive the utmost attention to detail and higher quality, something factory made can't give you.
Who Would've Thought
Lake Atitlan is the deepest lake in Central America. A part of Mayan stories for over a millennium, this lake was formed in a massive volcanic crater. Natives to this region still create traditional jewelry and art here. Its unique location of a mile above sea level prevents the water from flowing out into the sea. Lago de Atitlan, as it's referred to by the locals, was called "the most beautiful lake in the world" by Aldous Huxley, author of Brave New World. Why is that? Well we suggest you just come and see for yourself!
Shop our Atitlan collection to preserve mayan culture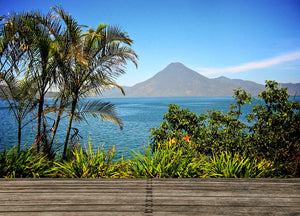 Nam Co Lake
"Nam Co" means "Heavenly Lake" in the Tibetan language. Witness the view from the highest saltwater lake in the world. At an elevation of 15,551 feet, it's 2.9 miles above sea level. Local nomads travel with their yak herds around the lake and set up colorful tents, which can be found all throughout the area. It's home to several Buddhist Monasteries that line the shoreline. The lake's clear turquoise waters reflect the blue sky above and the snow-capped mountains around, creating a breathtaking scene of peace and harmony.
Take a piece of harmony with you - shop the nam co collection + support tibetan monks!
This is Guatemala
This region has been a major part of many civilizations all throughout time. To get a taste of some cultural flavor and some riveting history, take a look at our Atitlan Collection. They do say the best way to learn something new is to look at art, for art allows you to "see yourself in the mirror of another culture." - Jennifer Stone
Come Seek the story behind Lake atitlan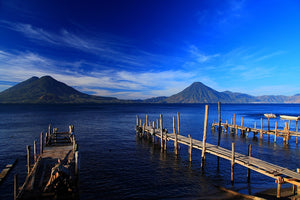 Lucky Knots Rope - Happiness
For a limited time, get this entire set of bracelets for a discount. Along with the other Lucky Knots Rope Bracelets, this one is on sale if you buy all 4. You can buy this set for 44.00 dollars, compared to the 14.99 dollars for each one individually. Match with your friends and with your family! To view the other sets in the Lucky Knots Rope Collection, visit the collection at the top of the page or click below.
Lucky Knots Rope Collection
Bodhi Seeds are the Newest Trend
This bracelet is original. It's foundation lies in the special 100% moon star bodhi seeds native to only one of our seven continents. Unique to Asia, bodhi seeds have been a luxury item for the rest of the world for centuries. Treat yourself to an exotic wonder, you deserve it!
Shop the Moon Star Bodhi Seed Bracelet here